Coastal Housing Coalition
The Coastal Housing Coalition is dedicated to finding solutions to the South Coast's housing crisis and reversing the adverse impacts the lack of workforce housing is having on our economy, environment, and civic life. We do this through advocacy, research, and special projects. If you need help on purchasing a home or renting on the South Coast, our sister organization Coastal Housing Partnership has many programs to offer.

This home show parody tells the sad (and funny) truth about the lack of affordable housing in Santa Barbara.

Save the Date! May 19, 2017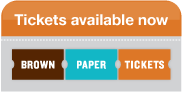 For more information about Coastal Housing Coalition sponsorship opportunities, please contact:
Shannon Batchev
(805) 570-1250
info@chcsb.org